Client Testimonials
"Croft Coaches provide a service which is clean, modern, efficient. The drivers are friendly, knowledgeable, on time. Have gotten us to our desinations in a timely manner, pick-ups have been on-time.
We will certainly be using Croft Coaches again and would not hesitate in recommending them as a reliable supplier." Myra Potter Teknek

More

16 Seat Mini Coach Hire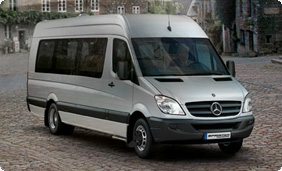 Our range of mini coaches are designed to ensure maximum comfort so that you arrive at your destination feeling ready to go.

Our 16 seat mini buses make you feel at ease, with pleasant climate control and large glass panels so you can enjoy the journey.

Seating comfort is offered by coach-style seating with adjustable back rests. Fold-down aisle-side armrests and stowage nets on the seat backs.

With knowledgeable and pleasant drivers who are always glad to assist - make your next journey with Croft Coaches a memorable one.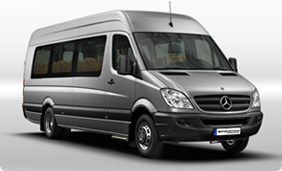 Some of the 16 seat mini bus features include:
Full height access
Plug door
First Aid kit
ABS brakes and 1500kg front axle
Direct-glazing
Grab handles on seat backs
Illuminated exits
Grab handle on entrance
Side mounted fuel tank
Overhead stowage
Semi accessible seating specially designed for the welfare market to accommodate two small wheelchairs or one large
Heavy duty Taraplus floor covering
Contact Croft Coaches by filling out the quick quote form opposite for a speedy response, alternatively if you have additional requirements or need to advise us of any special requirements use the form on our enquiries page.

If you prefer to contact us using email or telephone our details are shown at the top of this page.


Let Croft Coaches take the strain – The UK' Premier Coach Service


Copyright © Croft Coaches.com, All rights reserved.