Client Testimonials
"I can highly recommend Croft Coaches as they are very reliable. You know once they have been booked you won't be let down and the friendly drivers and staff make such a difference. You also get your quote upfront so you know what you are paying beforehand and there are no hidden costs...." Cathy

More

Airport
Transfers
Airport Transfers to and from Bristol Airport
The Bristol Airport Local Community Fund has been established to invest in a range of local projects which benefit the local community and the environment. Its main purpose is to mitigate the environmental and social impacts of the Airport's operations and give something back to the surrounding communities who are affected by being situated in close proximity to an international airport. It reflects our aim to develop our airport in a sustainable way, respectful of the local community and the environment.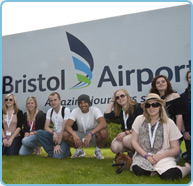 Airport and hotel transfers to & from Bristol Airport at great prices, contact Croft Coach Hire today for an unbeatable rate, we're here to provide you with a personal transfer service.

Your own driver will "meet and greet" you at the airport from within the arrivals hall, then guide you through the airport to a private vehicle dedicated to you and your group.

Arriving at an unfamiliar destination after a flight can be stressful. We ensure you arrive at your destination and start to wind down as soon as possible, like we say,
" Higher Service - Hire Croft "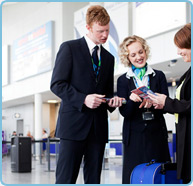 We always ensure your flight arrival time is checked before leaving, ensuring that if your flight arrives early or late there will be a driver waiting to meet you at no extra cost. Our drivers will assist with your bags & wait while you use the airport facilities.

Croft Coach Hire ensures you are not waiting in long queues for buses, trains or taxis. All our drivers are there to make your journey as smooth and safe as possible. Our fleet consists of new vehicles capable of taking passengers and luggage.

Click here to Contact us today for your Airport Transportation needs.


Copyright © Croft Coaches.com, All rights reserved.