Client Testimonials
"I can highly recommend Croft Coaches as they are very reliable. You know once they have been booked you won't be let down and the friendly drivers and staff make such a difference. You also get your quote upfront so you know what you are paying beforehand and there are no hidden costs...." Cathy

More

Coach Holidays
Fancy a trip to the seaside or a Coach holiday throughout Europe?
Croft Coaches have an enviable reputation for arranging coach holidays for all group sizes based around your own itinerary, you choose where you want to go and when. We will work with you to plan the perfect coach holiday either within the UK or further afield throughout Europe.
We combine many years of experience with outstanding personal service to ensure your travel arrangements are taken care of without fuss, you can be assured you will be in good hands.
Our drivers are all fully qualified and trained to always provide a personal touch to whatever itinerary you may require.
One less thing to worry about.
With access to the complete range of luxury buses and coaches from a small 16 seat mini bus right through to large 70 seat luxury coaches, you will find something to suit with Croft Coaches.
" Higher Service - Hire Croft "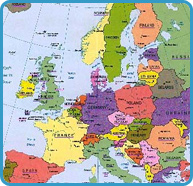 Relax with Croft Coach Hire
Hire a coach and let everyone relax. There's no stress of driving you will be able to enjoy yourself more. Our vehicles provide a high standard of equipment and comfort - reclining seats, tinted double glazing, and many have air conditioning and on board entertainment.
For longer hires or for day tours itineraries are carefully planned to provide you with the maximum interest and enjoyment.
We offer experienced drivers.
We use a modern fleet of clean and comfortable coaches. Our company has been providing coach hire services over a long time and are experienced in ensuring your travel arrangements are arranged effortlessly.
Safety is our priority, you can be assured all our drivers are fully qualified for each of the coaches they drive, and customer care are essential elements in the service we provide, our emphasis is on friendliness and a genuine willingness to help.
Croft Coaches may in some instances use the services of selected third party providers to undertake work on our behalf, these are accredited companies, fully insured and trained in the Croft Coaches ethos to ensure the same levels of service we demand. We look forward to welcoming you on board.........
Click here to Contact us today and let us take the strain.


Copyright © Croft Coaches.com, All rights reserved.