Client Testimonials
"... may I again take this opportunity to compliment your driver, as I stated he proved to be a great advertisment for your company and nothing was too much trouble for him, and his manner towards children and staff was exemplary. I would have no reservations about using your company in the future..." John O'Conner Project Co-ordinator

More

53 Seat Luxury Bus Hire
It's easy to see why the bus is one of the world's safest modes of transport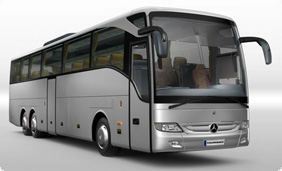 Our buses have comprehensive safety equipment to help the driver master critical moments including ABS, EBS and ASR provide the basis for enhanced electronic safety systems such as the Electronic Stability Program (ESP®) or Brake Assist (BAS) and are designed to ensure maximum comfort so that you arrive at your destination-feeling ready to go.


Our 49 seat buses make you feel at ease, with pleasant climate control and large glass panels so you can enjoy the journey. Our larger buses have on board facilities including toilets, making longer journeys more pleasant (please ask for details as toilet facilities are not guaranteed)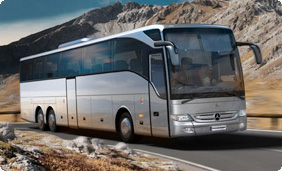 Seating comfort is offered by coach-style seating with adjustable backrests. Fold-down aisle-side armrests and stowage nets on the seat backs.

Our knowledgeable and professional drivers are always glad to assist to make your journey with Croft Coaches a memorable one.



Contact Croft Coaches by filling out the quick quote form opposite for a speedy response, alternatively if you have additional requirements or need to advise us of any special requirements use the form on our enquiries page.

If you prefer to contact us using email or telephone our details are shown at the top of this page.

Let Croft Coaches take the strain – The UKs' Premier Coach Service


Copyright © Croft Coaches.com, All rights reserved.