Client Testimonials
"I can highly recommend Croft Coaches as they are very reliable. You know once they have been booked you won't be let down and the friendly drivers and staff make such a difference. You also get your quote upfront so you know what you are paying beforehand and there are no hidden costs...." Cathy

More

Group Tours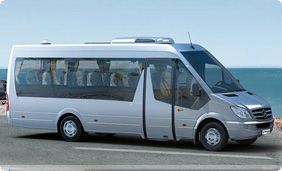 Croft Coach Hire provide coach and bus hire services with drivers for group tours whatever the destination from journeys throughout London and cities throughout the UK, including Wales and Scotland, to organised tours throughout Europe.

If you need to organise transportation for a small group or a tour for a large group, our range of coaches includes 12 seat, 16 seat, 24 seat, 29 seater, 32 seat, 38 seat, 49 seat, 53 seat and 70 seater coaches are ready to be of service.
" Higher Service - Hire Croft "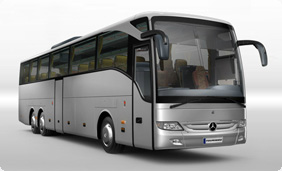 Relax with Croft Coach Hire

Hire a coach and let everyone relax. There's no stress of driving you will be able to enjoy yourself more. Our vehicles provide a high standard of equipment and comfort - reclining seats, tinted double glazing, and many have air conditioning and on board entertainment. For longer hires or for day tours itineraries are carefully planned to provide you with the maximum interest and enjoyment.

We offer experienced drivers.
We use a modern fleet of clean and comfortable coaches.
Our company has been providing coach hire services over a long time and are experienced in ensuring your travel arrangements are arranged effortlessly.

Our Aim  

Whatever your group size, whatever your requirements - Airport Transfer, Sightseeing, Hen night, Stag night, Transportation for Special Occasions, Sports Outings Personalised Guided Tours, Theatre, our customer service staff will be happy to help. We pride ourselves on our ability to provide a professional service and always strive to exceed our customers expectations.  

Safety is our priority, you can be assured all our drivers are fully qualified for each of the coaches they drive, and customer care are essential elements in the service we provide, our emphasis is on friendliness and a genuine willingness to help.

Click here to Contact us today and let us take the strain.


Copyright © Croft Coaches.com, All rights reserved.